In San Francisco and Marin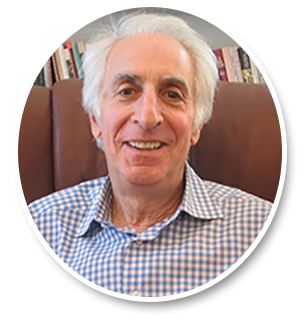 Prior to my career in psychology, psychotherapy, and mental health, I worked as a teacher, in both private and public schools, at both Elementary and Middle School levels. I taught in New York, NY, Milwaukee, WI, and Sausalito, CA.
Over time, I realized that I was taking a greater interest in the role that family life played in the academic and social adjustment that children had to their classroom and peer groups. This led to my professional interests in the fields of child development and clinical psychology.
San Francisco Community Mental Health:
In the late 70's, I found an outlet for these interests, as I began working with chronically mentally ill patients as a counselor, clinical supervisor, and program director.
As my interests in clinical work developed a natural orientation toward opening my private practice occurred.
My interests in Individual Therapy, Couples Therapy, and Family Therapy have been the cornerstone of my private psychotherapy practice, which I have maintained in San Francisco and Marin as a Marriage Family Therapist, over the past 37 years, with a Ph.D. in psychology.
Here is a brief description of how I work and my point of view as a psychotherapist:
Individual Therapy:
• I help people build self-esteem and self-worth by finding out about what has stood in the way of having a basic trust in oneself.
• I help people feel less anxious by exploring beliefs that have stood in the way of an attitude that is, at its root, fundamentally calm.
• I help people become better acquainted with problems and resources that are unconscious patterns that are often both personal and universal or, archetypal.
• I help people explore their dreams that occur in sleep – as a useful means of becoming better acquainted with underlying problems and unrecognized strengths.
Couples Therapy:
• It is useful to see the relationship itself as a living third entity that requires an attitude of basic care, in order for it to thrive.
• It's easy to know your own perspective. What is your partner or spouse's perspective? What is the perspective of the couple itself?
Family Therapy:
• I help people face their problems and develop an increased respect for and trust in one another that will last a lifetime. I also work with extended family members and cross-cultural factors that affect family life, in order to promote a greater degree of understanding.
Help for Parents:
• I have helped parents with a variety of topics related to raising a healthy family, such as addressing the developmental issues, as well as issues of attachment that begin in infancy, toddlerhood, childhood, adolescence.
• I address family structure and hierarchy. A well-functioning family is neither authoritarian nor is it a democracy.
• I address issues pertaining to launching adolescents into young adult life.
Over the years of my psychotherapy practice, I've developed an interest in the meeting place, of therapy, counseling, and growth of the human spirit.
How a spiritual perspective assists psychotherapy:
• Therapy and spiritual practices are two avenues of personal growth that offer a way of solving personal problems and then living from an attitude that is basically and already peaceful and mature. Through developing inner peace, maturity, and stability, we are best able to be a positive presence to our loved ones and actively contribute to the world in which we live.
• Therapy's goals are fundamentally to help people develop a rewarding and stable life.
Spirituality is not the same as religion.  Spirituality asks existential questions that are potentially transformational, such as:
Who am I?
What is real?
• Unlike philosophy, which uses analysis, reason, and theory, spiritual practice rests upon the realization of one's experience of life itself.
• Spirituality has been illuminated over the centuries through such practices as meditation, contemplation, silence, and inquiry (asking questions about what is true or real.)
• Whereas therapy's primary benefit is in helping people to develop a healthier, more stable, and more mature sense of self, the existential questions of spirituality include the benefits of therapy and, in addition, orient you toward revelation and a transformation of your self.
• A common purpose that both therapy and spirituality serve is to develop a greater capacity for maturity, clarity, and love.