In San Francisco and Marin
Robert S. Gordon, Ph.D., M.F.T.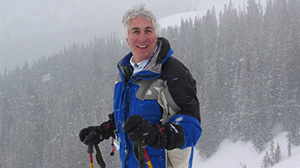 Education
The Wright Institute – Berkeley, CA – Ph.D., Psychology – June, 1997.
Antioch University West – San Francisco, CA. – Master's, Psychology – June, 1978.
Antioch University New England – Keene, NH. – Master's, Education – March, 1972.
University of Wisconsin – Madison, WI – Bachelor's, History – June, 1970.
Clinical Professional Experience
1978 to 1987  –  San Francisco Community Mental Health: Assisted Independent Living Program (AILP), Program Coordinator, Senior Coordinator, Program Director.
1980 to Present – Private Psychotherapy Practice: Individuals • Couples • Families San Francisco, CA, Mill Valley, CA.
Clinical Internship Experience
Pre-Doctoral
1989 to 1990 – C.G. Jung Institute Clinic, San Francisco, CA.
1990 to 1991 – California Pacific Medical Center: Outpatient Department of Psychiatry (Pacific Heights Campus), San Francisco, CA.
Pre-Master's
1977 to 1978  –  Sunset Day Treatment Center, San Francisco, CA.
1978 – OMI Family Center, San Francisco, CA.
Professional License
Marriage Family Therapist: California License Number MFT 14648.
Publications
"Assessing Motivation for Parenthood of Adult Adoptees and Adoptive Parents" –
The Wright Institute Studies in Psychology, 1988.
"A Comparative Study of Child Rearing Practices and Family Environments of
Adoptive and Biological Families" – Doctoral Dissertation: Unpublished,1997.
Member: California Association of Marriage and Family Therapists.